The Clue in the Crumbling Wall
is the twenty-second volume in the
Nancy Drew Mystery Stories
series.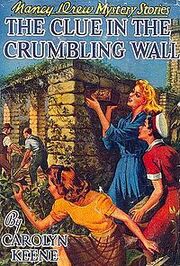 Plot Summary
Nancy and her friends work to discover an inheritance concealed in the walls of an old mansion, before it is discovered by unscrupulous men.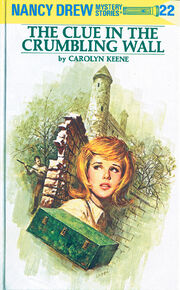 Trivia
This is the last book to have a white dust jacket.
Ad blocker interference detected!
Wikia is a free-to-use site that makes money from advertising. We have a modified experience for viewers using ad blockers

Wikia is not accessible if you've made further modifications. Remove the custom ad blocker rule(s) and the page will load as expected.