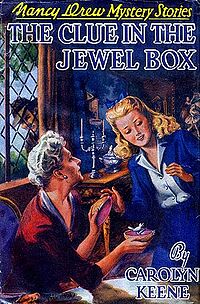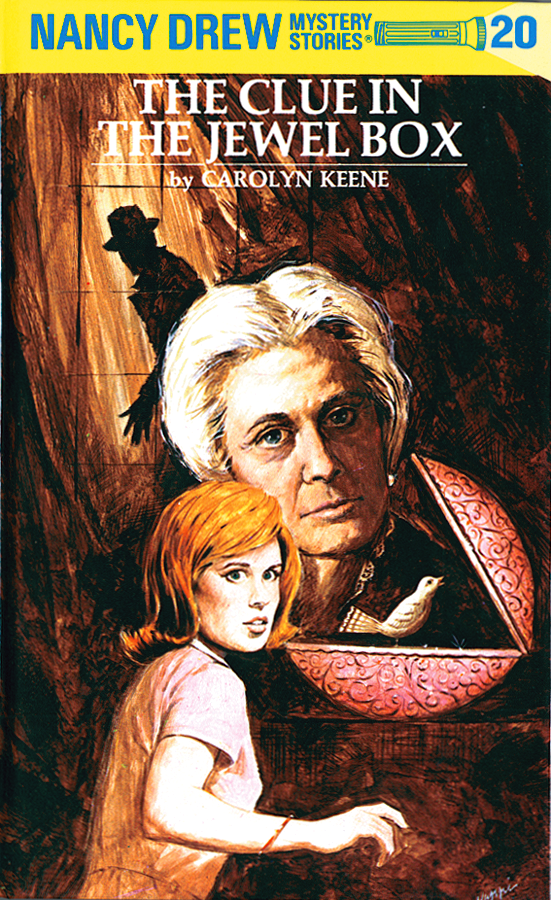 The Clue in the Jewel Box is the twentieth volume in the Nancy Drew Mystery Stories series.
Plot summary
An antique dealer's revelation about a former queen's priceless heirloom leads Nancy on a series of exciting, yet dangerous adventures. Madame Alexandra, who lives in River Heights in exile, asks Nancy to search for her long-lost grandson. Using an old, faded photo of the prince at age four, Nancy begins her search. Also, a secret in the old jewel box helps Nancy unveil a slick imposter and reunite the separated family.
Ad blocker interference detected!
Wikia is a free-to-use site that makes money from advertising. We have a modified experience for viewers using ad blockers

Wikia is not accessible if you've made further modifications. Remove the custom ad blocker rule(s) and the page will load as expected.