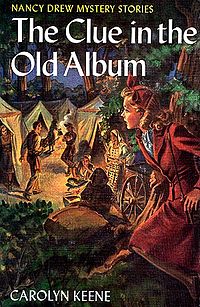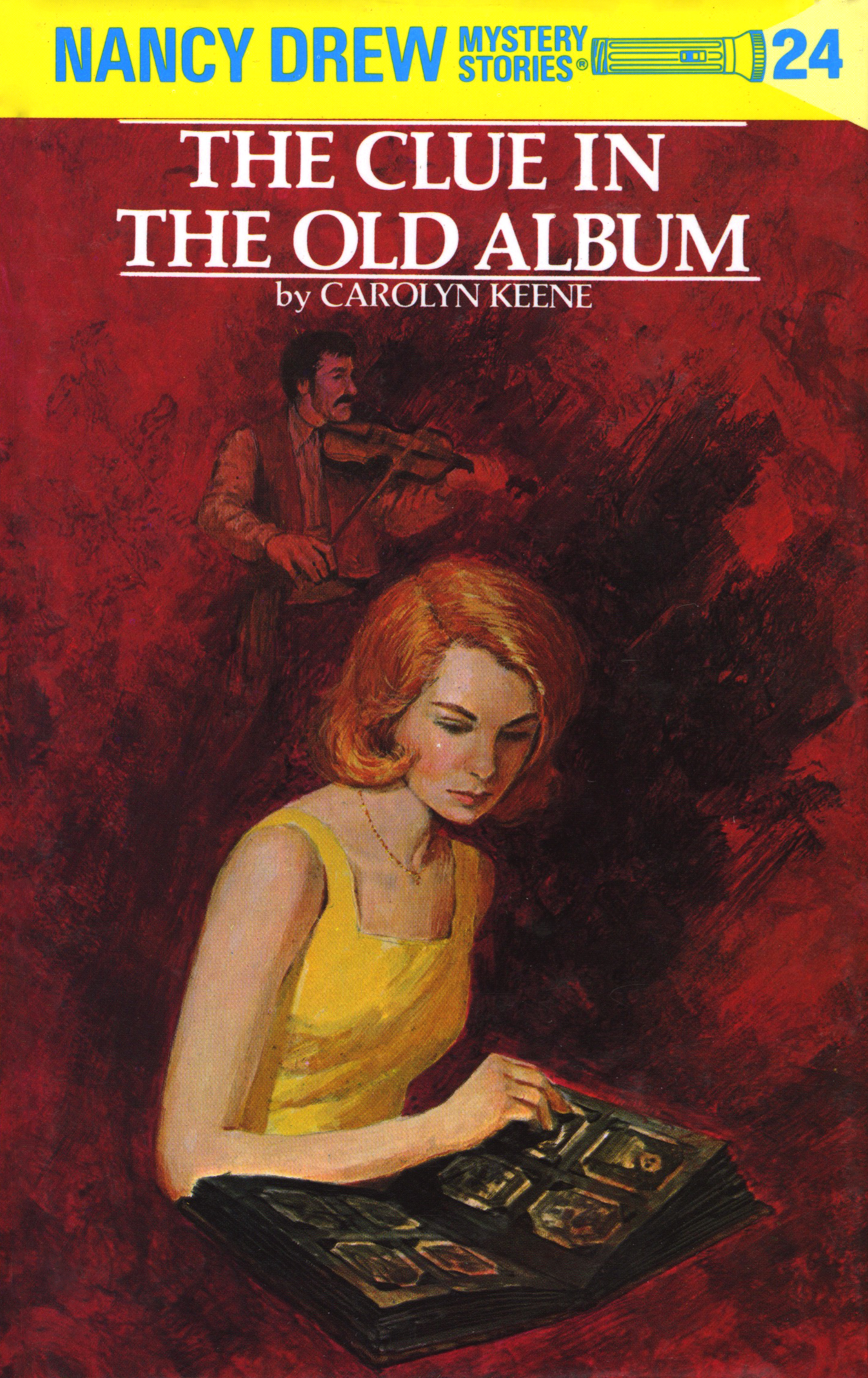 The Clue in the Old Album is the twenty-fourth volume in the Nancy Drew Mystery Stories series.
Plot
Nancy witnesses a purse snatching and runs after the thief. She rescues the purse, but not its contents, then is asked by the owner, a doll collector, to do some detective work. "The source of light will heal all ills, but a curse will follow him who takes it from the gypsies." This is one of the clues Nancy is given to find an old album, a lost doll, and a missing gypsy violinist. The young sleuth never gives up her search, though she is poisoned by a French-swordsman doll, run off the road in her car by an enemy, and sent many warnings to give up the case.
Ad blocker interference detected!
Wikia is a free-to-use site that makes money from advertising. We have a modified experience for viewers using ad blockers

Wikia is not accessible if you've made further modifications. Remove the custom ad blocker rule(s) and the page will load as expected.