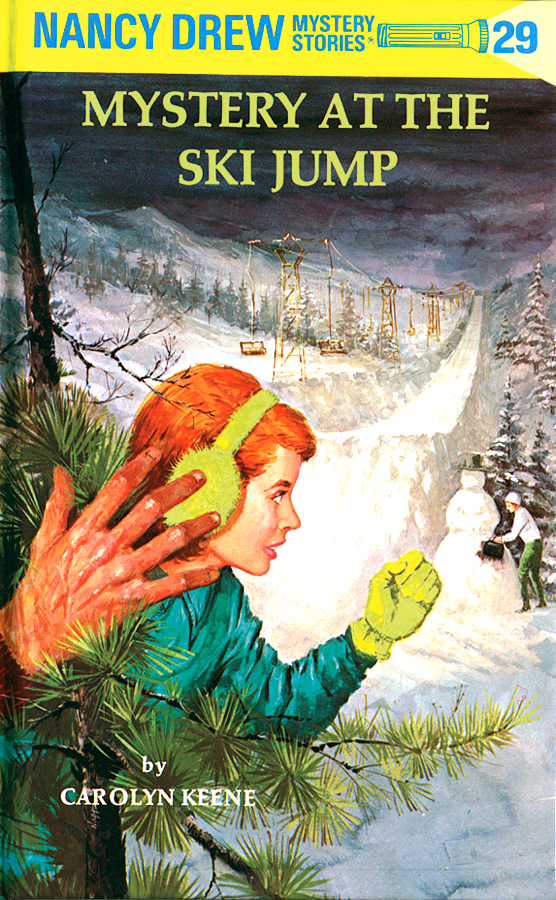 The Mystery at the Ski Jump (retitled Mystery at the Ski Jump for the revision) is the twenty-ninth volume in the Nancy Drew Mystery Stories series.
Plot summary
Nancy, Bess, and George follow the trail of fur thieves to New York and into Canada. While trying to catch the thieves, Nancy must catch a woman who is using Nancy's identity named Mizti Channing. Nancy finds out that everyone who has been buying from Mizti is in a dreadful trap.
Ad blocker interference detected!
Wikia is a free-to-use site that makes money from advertising. We have a modified experience for viewers using ad blockers

Wikia is not accessible if you've made further modifications. Remove the custom ad blocker rule(s) and the page will load as expected.