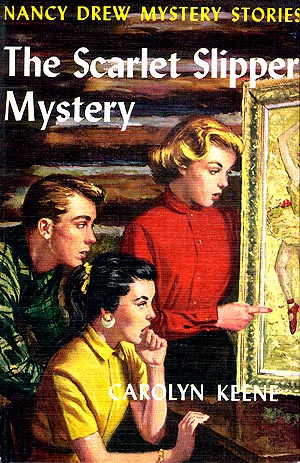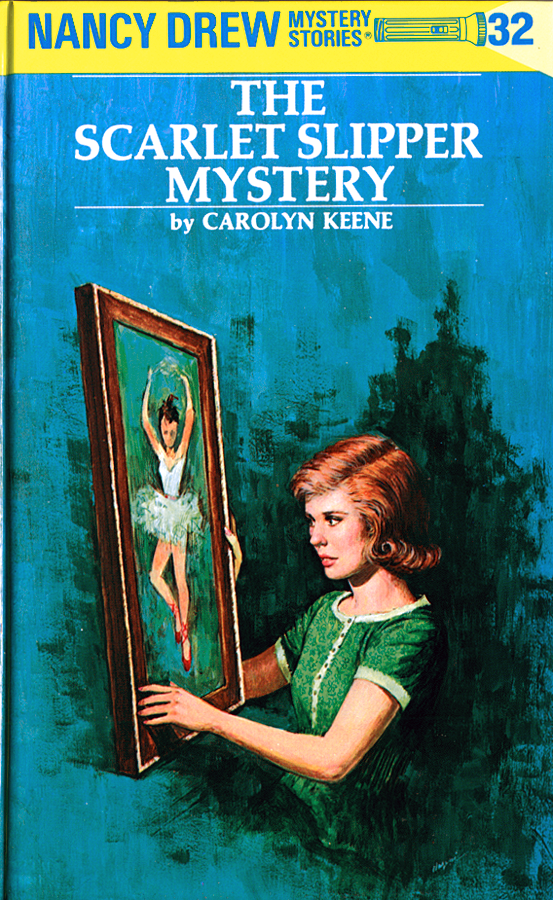 The Scarlet Slipper Mystery is the thirty-second volume in the Nancy Drew Mystery Stories series.
Plot summary
Nancy meets the Fontaine's, refugees from the fictional country of Centrovia, who run a dancing school in River Heights. The Fontaine's receive threats from a mysterious assailant and Nancy offers to help, but then the Fontaine's disappear. Nancy begins her search for them and becomes involved in a mystery involving a pair of scarlet dancing slippers, a painting, and missing jewels.
Ad blocker interference detected!
Wikia is a free-to-use site that makes money from advertising. We have a modified experience for viewers using ad blockers

Wikia is not accessible if you've made further modifications. Remove the custom ad blocker rule(s) and the page will load as expected.